The Requirements
To be a strong fit for the role of Tax Director, you will need:
A bachelor's degree in Accounting or other closely related field; a CPA is preferred
The drive and desire to help build and grow an already successful practice; a strong work ethic
Outstanding leadership and management skills with demonstrated success building and nurturing strong teams Quick question for you - click here
Deep accounting, reporting and business management experience
Broad accounting knowledge and the ability to supervise all functional areas of accounting
Experience with system tools; knowledge of networks; comfort with IT
Excellent skills in MS Excel and QuickBooks or similar software
A track record of success in driving process improvements and/or creating efficiencies
Outstanding organizational skills
Excellent interpersonal and written and verbal communication skills
Valued but not required:
Marketing skills and experience
Experience with HR responsibilities (recruiting, hiring, training, applicable laws, etc.)
Experience in finance
An established book of business
Note: this could be an ideal fit for a variety of profiles, including a CPA who's tired of being on his/her own and wants to join a successful firm; an Accounting Manager who is ready to step up to a broader, more impactful role; or a Business Manager with a background in accounting seeking a long-term career opportunity. If you've got outstanding management skills with the required accounting background, we encourage you to apply.
The Role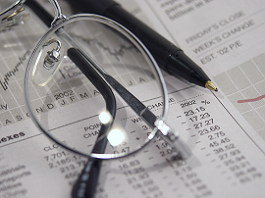 Role Snapshot
Reporting to the CEO, as Tax Director, you will be responsible for the overall business. You will ensure the business is on track, deadlines are being consistently met and customer satisfaction remains high by interacting with employees both through day-to-day operations and in helping them grow professionally. You will keep your finger on the pulse of the business, maintaining knowledge of work/projects currently in house, leveraging your accounting skills and/or financial background to directly interact with the business, and effectively communicating with clients, vendors, such as our outsourced IT partner, and other stakeholders.
Our Business
Our business falls into four main areas:
Business Management, including restaurants, night clubs, talent management (entertainment industry), etc. (60%)
Audits and reviews (15%)
Tax practice (15% - 20%)
All other parts of the practice (5% - 10%)
The Business Management portion of our business will be your primary focus, though you will oversee employees across all functional areas of the business and help wherever needed. The firm includes three CPAs, two Account Managers and ten service and client staff members. You will be responsible for full cycle management of the staff (from hiring through separation) as well as process management. While client interaction will not be constant, you can plan to work with clients as needed to ensure optimal outcomes.
Comprehensive, Wide-Reaching Responsibilities
This is a multifaceted role requiring many different hats. For example, you might help grow the bottom line by analyzing and making recommendations around financial incentives and profitability in the morning, work with employees throughout the day, then find yourself working with IT in the afternoon, isolating issues with servers, helping with add-on software and more.
Quick question for you - click here

You may also find yourself reviewing tax returns and doing tax preparation on complex returns as necessary. You will take-on Human Resources responsibilities, serve as an escalation point for customers and look for marketing solutions. To be successful, you will be a master conductor with a "do what it takes" attitude.
Note: this description is intended to give you a general overview of the position and is not an exhaustive listing of duties and responsibilities.
Why Join Us
Make an Impact!
You will never be asked to maintain the status quo. Just the opposite! We're looking for someone with strong ideas who wants to make their mark by driving the business forward. This is a chance to truly add value and make changes that will make an impact. And you'll enjoy a good deal of autonomy in your work.
Warm Atmosphere
Perhaps you're tired of large company politics or the stress of going it alone. Whatever your situation, we think you'll like what The Ozurovich Group has to offer. We enjoy a business casual environment that's fitting for the entertainment industry that we often serve, and a family-like atmosphere that is low on politics. We know that you will make a good thing even better, and you'll have a quick foot up with the culture and talent that is already in place.
Commitment to Quality
The Company's core values are aptly demonstrated through our commitment to quality service. It's not just a talking point; the entire organization is comprised of individuals who share this commitment and continuously strive for excellence.
Build a Business that Will Support You Now and in the Future
While the CEO doesn't plan to retire for another six to eight years, he is planning ahead. He bought out his partner in 2011, continues to grow the practice and will sell it to the right person when the time comes. For example, the professional who will buy out the audit portion of the business is already in place, building customer relationships and cementing the building blocks for the future. Once you prove yourself in this role, if you'd like to buy out the tax and/or business management part of the practice, when the time comes you will have that opportunity.
Location, Location, Location!
We have lovely offices in a great, central Los Angeles location.
Quick question for you - click here

Outstanding Compensation
In addition to a competitive salary and bonus opportunity, you'll enjoy a comprehensive slate of benefits, including a 401(k) with company match, health and other insurances 100% paid for the employee, and PTO (vacation, holiday and sick time).
Winning Traits
To be successful here you will take ownership of your responsibilities and look for ways to make the business even better. Success will require outstanding management skills without taking a heavy-handed approach. There has been a management gap in the business, and while this role will be essential in filling that gap, you'll need demonstrate how you're adding value to employees who have enjoyed a great deal of autonomy. Consistency will be key.

In addition, success will require self-motivation, technical aptitude and the drive to learn what you do not know. There are bound to be areas that you'll need to learn. In those areas, you will dedicate yourself to knowledge gain. Once you have all the knowledge you need, you'll roll up your sleeves, dive in and make an impact serving as a valued partner to the CEO
About The Ozurovich Group
The Ozurovich Group
is experienced in providing expert business management, accounting, auditing, process outsourcing, tax preparation, estate and trust planning, production accounting, and litigation support. Our expert CPAs have been offering support to numerous large and small businesses for nearly two decades and we are dedicated to providing the best service to each of our clients at the most cost effective rates.
As a member of the AICPA, our firm is subject to peer review and consistently achieves the highest marks. Further, we provide our clients with an additional level of confidence by carrying malpractice insurance. The result assures quality of service and client confidence.
Andrew Ozurovich
has been a licensed Certified Public Accountant in the State of California since May of 1983 and has been working in the field ever since. He is a member of the California Society of CPA's and the American Institute of Certified Public Accountants. He is the CEO and owner of The Ozurovich Group Inc.
Pictured: Andrew Ozurovich